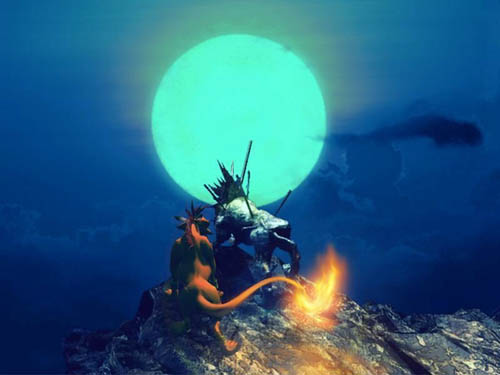 RED XIII



Just as his name implies, he is an animal with fire-red fur. But
under his fierce exterior is an intelligence surpassing that of any
human's. His sharp claws and fangs make him good at close-range
fighting, but other than that, not much is known about him. He is 45
years old, but only 15 or 16 in human years, has a height of 120cm
and was born in Cosmo Canyon.
---
-------RED XIII'S LIMIT BREAKS-------
1. LIMIT LEVEL ONE
Sled Fang - Attacks one opponent.
Lunatic High - Casts Haste and increases Defense for all allies
2. LIMIT LEVEL TWO
Blood Fang - Reduces opponent's HP and MP and transfers it to Red
XIII
Stardust Ray - 12 attacks on enemies for moderate damage
3. LIMIT LEVEL THREE
Howling Moon - Casts Berserk and Haste on Red XIII
Earth Rave - Hits five times for elemental damgage against random
target each
4. LIMIT LEVEL FOUR
Cosmo Memory - Open the safe in Nibelhiem, using the combination
36,10,59,97, you can't go past the number and must enter it with O on
the number exactly. Defeat Lost Number and get Cosmo
Memory manual.