MORE SUMMONS?!

KJATA
THIS SUMMON IS LOCATED AT THE SLEEPING FOREST. JUST GRAB THE RED ORB THAT FLOATS AND MOVES AROUND THE FOREST.
---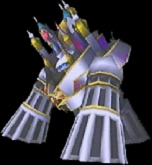 ALEXANDER
LOCATED AT THE GREAT GLACIER: TOUCH THE HOT SPRINGS, THEN GO OUT TO THE EMPTY SNOWFIELD, AND GO RIGHT INSTEAD OF STRAIGHT (GOING STRAIGHT TAKES YOU TO THE OLD MAN'S HOUSE). CONTINUE UP THE PATH, THEN GO IN THE CAVE AND TALK TO THE PERSON NAMED SNOW. DEFEAT HER AND GET ALEXANDER.
---

NEO BAHAMUT
HE IS LOCATED AT THE WHIRLWIND MAZE, NEARBY THE FIRST SAVE POINT OF THAT AREA.
---

PHOENIX
YOU RECEIVE THIS MAJESTIC BIRD AFTER THE BATTLE AT FT. CONDOR. JUST CHECK ON THE EGG AT TOP AFTER THE BATTLE.
---

HADES
THIS SUMMON IS AT THE SUNKEN GELINKA IN THE CARGO ROOM.
---

BAHAMUT ZERO
THIS DRAGON IS PURE POWER BABY! YOU CAN RETRIEVE THIS SUMMON IN THE ROCKET (IT IS THE BLUE HUGE MATERIA). YOU HAVE TO UNLOCK THE CASE THAT PROTECTS THE MATERIA. THE CODE IS CIRCLE, SQUARE, X, AND X. ONCE YOU GET THE MATERIA, TAKE IT TO COSMO CANYON TO BUGENHAGEN'S LAB (WHICH NOW KEEPS THE HUGE MATERIA). JUST EXAMINE THE THE BLUE HUGE MATERIA AND YOU GET BAHAMUT ZERO!
---

TYPHOON
TYPHOON IS LOCATED AT THE ANCIENT FOREST (YOU CAN'T GET THERE UNTIL YOU HAVE "COMPLETELY" DESTROYED ULTIMA WEAPON). THE RED ORB IS ON SOME BRANCHES OF THE FOREST.
---

KNIGHTS OF THE ROUND
THIS SUMMON IS WHAT YOU NEED IF YOU WANT TO TAKE SOME SERIOUS DAMAGE TO ENEMIES (ESPECIALLY EMERALD WEAPON AND RUBY WEAPON). THE KNIGHTS ARE LOCATED AT "ROUND ISLAND" WHICH IS AT THE NORTH WEST CORNER OF THE WORLD MAP (YOU CAN'T SEE IT ON THE MAP). YOU NEED TO GET A GOLD CHOCOBO TO REACH THE ISLAND. WHY? JUST TRUST ME.
---