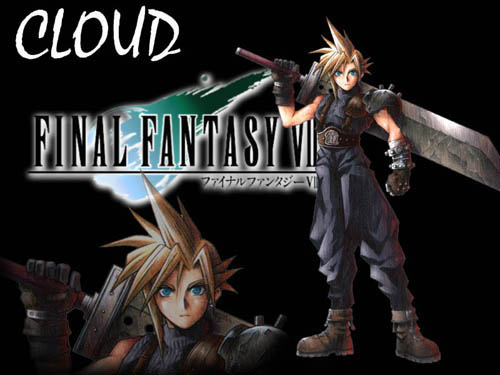 CLOUD STRIFE



The main dude, you play and control him, well most of the time.
Cloud works as a mercenary and is an ex-member of SOLDIER. He is 21,
173cm high and he brandishes an enormous sword which can cut almost
anything in two. He was born on August 19 in Nibelhiem. After being
hired by AVALANCHE, he gradually gets caught up in a massive struggle
for the life of the planet.
---
-------CLOUD'S LIMIT BREAKS--------
1. LIMIT LEVEL ONE
Braver - Attacks one opponent.
Cross Slash - Attacks and (can) paralyze one opponent.
2. LIMIT LEVEL TWO
Blade Beam- Attacks one main target for heavy damage, then diffuses
to hit other opponent(s) for smaller damage.
Climhazzard - Attacks one opponent.
3. LIMIT LEVEL THREE
Meteorain - Attacks all opponents. Looks cool.
Finishing Touch - Blows away all opponents or if opponents can't be
blown away, eg bosses, damages them. Also looks cool.
4. LIMIT LEVEL FOUR
Omnislash - Get 32,000 points in the Battle Square at the Gold
Saucer.