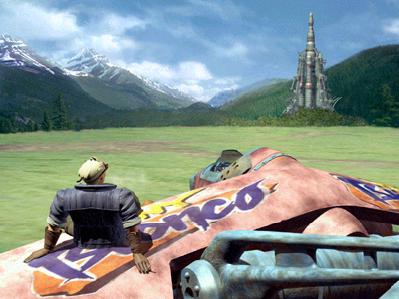 CID HIGHWIND


Cid is a tough-talking, warm-hearted old pilot who hasn't forgotten
his dreams. There's no better pilot by air or sea. He believes
someday he'll fly to the ends of the universe. With his handsome
spear and knowledge of machinery, he throws himself into any attack
regardless of the danger. He likes to swear to say the least. 32
years old, 178cm tall and born on February 22nd.
---
-------CID'S LIMIT BREAKS-------
1. LIMIT LEVEL ONE
Boost Jump - Cid jumps in the air and directly attacks the opponent.
Dynamite - Cid hurls a stick of TNT at the enemies. This damages all
enemies in the group.
2. LIMIT LEVEL TWO
Hyper Jump - Cid leaps to the air and attacks the group of enemies
Dragon - Cid summons a dragon to attack just one of the enemies. This
limit break will take MP and HP from the enemy and will be delivered
to Cid
3. LIMIT LEVEL THREE
Dragon Dive - Cid attacks a group of opponents. This will bring
cumulative damage and can do 9,999 HP per hit. There are about 6-8
shots.
Big Brawl - Cid attacks the group or solo enemy many more times than
the Dragon Dive. Although it hits for less, it may be a greater limit
break than Dragon Dive.
4. LIMIT LEVEL FOUR
Highwind - Get into the submarine and look for the downed Shinra
plane, the Gelnika (go the docking bay on the world map near the Gold
Saucer. Submerge, look around and you should see a broken plane on
the seabed) Go into the cargo hold (left then south). In there is a
treasure chest with his limit break manual in it.